VIP Day Centre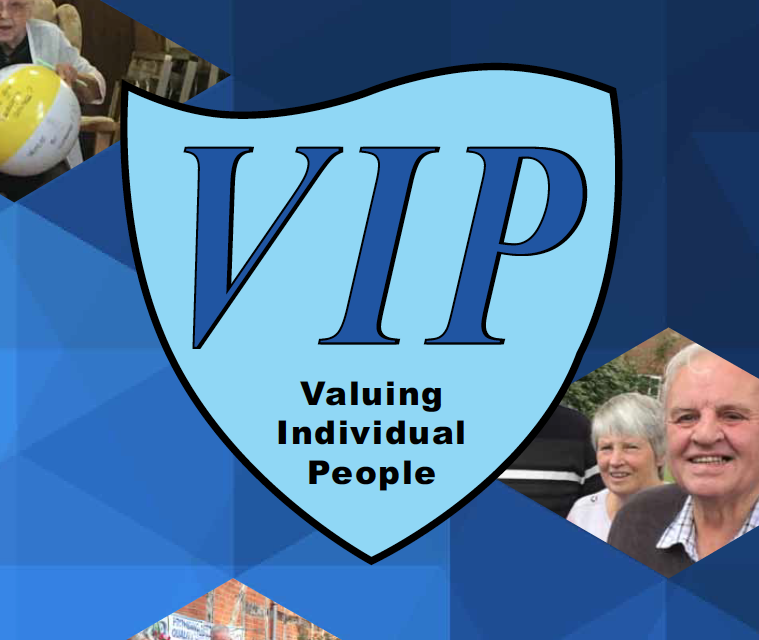 franchise orchard presenting an opportunity to join the success of…
VIP Day Centre

a fantastic Franchise Orchard opportunity awaits you.
Who is VIP Day Centre?
Our Director Natalie using entrepreneurial flair started VIP Day Centre after dementia specialist training, has 14 years previous experience in supporting people living with dementia, sensory impairments and disabilities. Natalie holds level 2, 3 and 5 in Health and Social Care, level 5 in Business Management. Natalie is also a member of the local Dementia Action Alliance Redditch and Bromsgrove and has recently been a judge at the Great British Care Awards. Natalie noticed the lack
of support in the area when her Nan was diagnosed with dementia and needed specialist 24 hour care but her Nan had refused to go into residential care or nursing care.
When caring for her Nan 24 hours a day 7 days a week she found there was very little affordable support in the area to enable her to remain at home. This resulted in Natalie and other family members becoming stressed and extremely tired as we were trying to respect her wishes to remain at home with no breaks due to lack of services in the area. Also working with the local community in varied roles for over 14 years Natalie has witnessed the massive need for day care services locally, and as a dementia specialist feels she could make a significant difference to support people and their families with a day centre.
The growing numbers show it may well affect demand on service provision in the near future as our population ages 1 in 3 people will develop dementia.
When people try to find a day centre in the area it proves impossible as domiciliary care agencies only tend to provide one to one care.
We now have a provider contract with Worcestershire County Council and have our 5 star award for from food standards. We have had brilliant feedback from all of our members which can be found on our website and are still taking on new members each week for Bromsgrove. Redditch is at full capacity currently. We have awards from International dementia awards, National Dementia Awards, Worcester university and Great British Care Awards. Looking into domiciliary care for her Nan, Natalie decided £20 per hour for a carer to sit with her Nan to ensure she was safe was very expensive and does not have any real benefit except for ensuring she is safe and well. Many council run day centres have been closed down due to lack of funding so Natalie decided she needed to create a sustainable day care business model, where people can meet others and create friendships that will help to reduce social isolation within our community, by providing opportunities to extend social networks and form relationships, maintaining interests, activities and social involvement.
Natalie is determined to make sure everyone has access to best quality care. VIP Day Centre has now been open 5 days a week for 5 years and expanded into two locations, which has created 14 full time positions. Many members and staff never want to go home, families say they wouldn't cope without us.
VIP Day Centre are now expanding and we have a variety of new franchise opportunities right now in several locations. If you want to join with us as we continue our expansion across the UK, we would like to hear from you.
The UK's biggest indoor obstactle course.
Could this be your next franchise?
For further information and contact details about this Franchise Opportunity, please fill in the form below to download a free information pack. Fields marked * are required.