Vampire Vape franchise orchard presenting an opportunity to join the success of…
Vampire Vape
a fantastic Franchise Orchard opportunity awaits you.
vampirevape.co.uk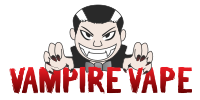 Vampire Vape has gone from strength to strength, we are currently in over 250 e-cig stores up and down the country and recently entered into Europe with particular success in France. There are also over 200 retail shops stocking Vampire Vape ranging from petrol stations to Londis and Premier Stores. We manufacture over 70,000 bottles per week both as Vampire Vape and as white label for over 40 large e-cig chains.
Now is the chance to become a Vampire Vape business owner in your area. The e-cig industry is set to continue to grow over the next 5 years and we would like dedicated partners to help grow and expand our business. All our products meet UK and European standards.

Special Offer For The Next 5 franchisees Will Receive £2500 Of
Stock Bonus With a Retail Value Of £7500 !
The franchise package will include the following:
Full shop fit to include finding the premises, fitting out with point of sale
Training at head office and our shop
Training and guidance at your new shop
Full uniforms for you and your staff
Promotional launch
Stock to the cost value of £7000 which will retail in excess of £25000
Own geographical area
Manual
Online ordering process
Support from manufacture
This is all for the franchise fee of £20,000 plus VAT
Could this be your next franchise?
For further information and contact details about this Franchise Opportunity, please fill in the form below to download a free information pack. Fields marked * are required.