Holidays 4 Dogs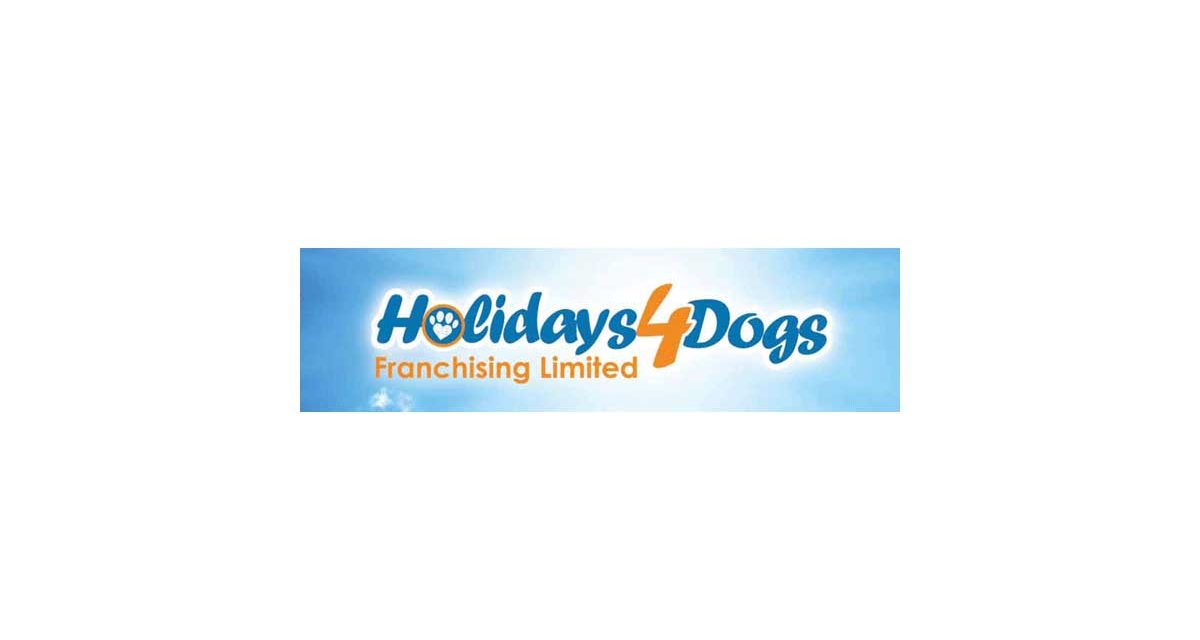 franchise orchard presenting an opportunity to join the success of…
Holidays for Dogs
a fantastic Franchise Orchard opportunity awaits you.
Holidays 4 Dogs Franchising Ltd
Holidays 4 Dogs has been providing first class home from home boarding care since 2006 and, having test driven the formula nationwide, we are now
satisfied there is unlimited potential for a franchisee to succeed.
We take great pride in our brand and currently provide over 6,000 holidays a year to dogs and owners seeking an alternative to kennels. Our home-based Carers and Head Office support team provide peace of mind for dog owners enabling them to take holidays and business trips, attend family events or undergo hospital stays and respite care.
Our prolific online presence via the Holidays 4 Dogs website and social media means we are currently the fastest growing UK online dog community and our satisfied dog-owners return time and again for a personal and reliable service. Not only does this ensure Holidays 4 Dogs and its carers the benefits of repeat business but also evokes word of mouth endorsements – an invaluable promotional asset for any business.
With over ten million UK dogs we have a long, prosperous journey ahead and relish the prospect of embarking on a joint venture with you. Working from the comfort of home, combining daily business with personal or family commitments is the ultimate recipe for creating a harmonious work/life balance and with Holidays 4 Dogs this dream can soon become reality.
There is infinite opportunity to grow a Holidays 4 Dogs Franchise Territory in this rapidly expanding market and, adhering to its realistic business model, will enable a Franchisee to earn up to £100,000 per year profit and make at least a ten-fold return in five years on the requested investment cost.
Table Showing Potential Earnings from a Holidays 4 Dogs Franchise Territory
| | | | | | |
| --- | --- | --- | --- | --- | --- |
|   | Year 1 | Year 2 | Year 3 | Year 4 | Year 5 |
| Number of carers | 45 | 60 | 80 | 110 | 140 |
| Total Income | 65,000 | 80,000 | 100,000 | 145,500 | 183,000 |
| Total Costs | 19,850 | 27,000 | 35,150 | 50,275 | 62,350 |
| Gross Profit | 45,150 | 53,000 | 64,850 | 95,225 | 120,650 |
We will be choosing our franchise partners carefully to ensure they replicate the commitment, drive and ethos that have become synonymous with our brand. So if you long for a new start in life and think this could be the business for you then ask yourself some questions:
Am I a lover of dogs and familiar with the daily encounters they bring?
Would I enjoy the rewards of hard work while remaining master of my own life?
Is now a good time an exciting venture with unlimited potential?
Would I benefit from a business with a proven formula to support me?
Do I have pride in my work and a desire to succeed through commitment and vision?
If you wish to build your own business based on an already recognised brand with an exceptional reputation then Holidays 4 Dogs is for you.
Could this be your next franchise?
For further information and contact details about this Franchise Opportunity, please fill in the form below to download a free information pack. Fields marked * are required.