Hope Homecare Franchise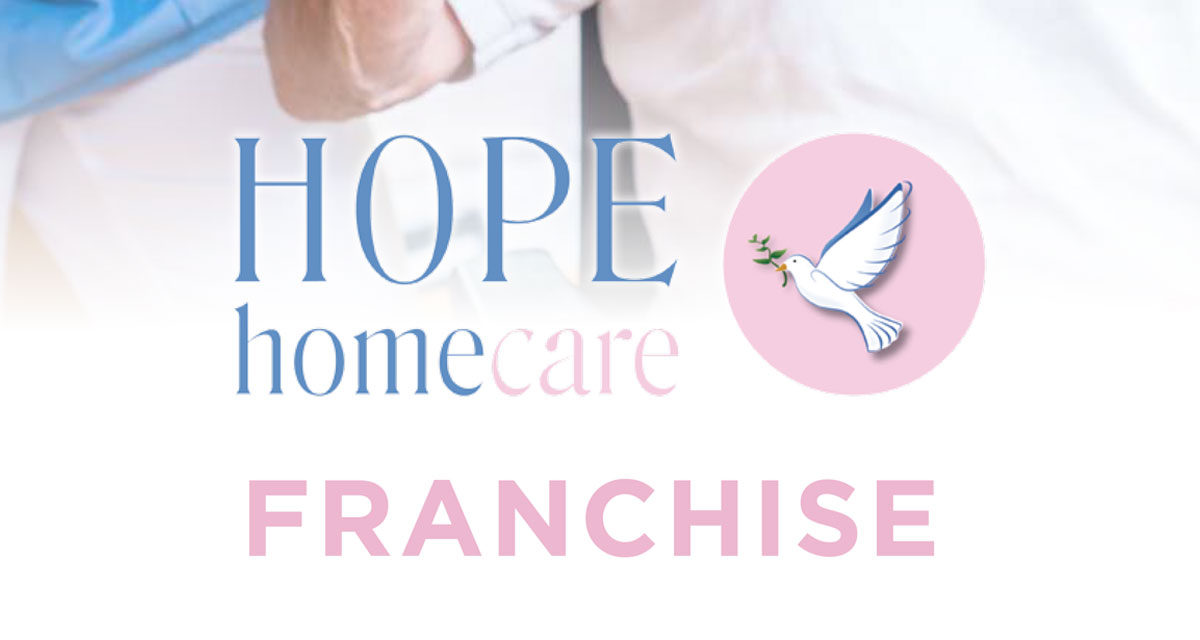 franchise orchard presenting an opportunity to join the success of…
Hope Homecare Franchise
a fantastic Franchise Orchard opportunity awaits you.
Who is Hope Home Care?
We are a privately owned Domiciliary Care Company registered and regulated by the Care Quality Commission. Our management and sta have over 23 years practical experience of working in the homecare sector.
We provide domiciliary care in the community on a daily, weekly, overnight, home live-in basis to all adults over the age of 18 years and older people with a mental or physical disability or people who are su ering from a medical condition or disease.
All care is closely monitored and tailored to individual needs, whilst being delivered to a high standard by fully trained sta . Domiciliary Care also known as home care is a range of care services people can receive in their own home, to help them cope with disability or illness, and to become or remain independent for as long as possible.
Hope Home Care was created by Gladys and Gail Maimbolwa (a mother and daughter team)
Could this be your next franchise?
For further information and contact details about this Franchise Opportunity, please fill in the form below to download a free information pack. Fields marked * are required.