PetTails franchise orchard presenting an opportunity to join the success of…
PetTails
a fantastic Franchise Orchard opportunity awaits you.
www.pettails.co.uk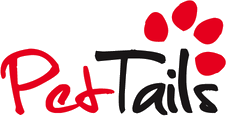 Louise Willacy, the founder of PetTails launched the PetTails service to help families worried about moving their pets from their lifestyles at home into an unfamiliar place.  A huge animal lover herself, with a dog and three cats, it is something she recognises only too well.  Since the launch of PetTails earlier this year the service has gone from strength to strength.  With social media being embraced by the business, it has enabled PetTails to not only provide home petcare when you are on business, holiday or a weekend away to now offering doggy day care and holiday care at HO.
If you possess the following attributes then a PetTails franchise could be just what you have been looking for:
A willingness to work hard, because there is simply no substitute for hard work.
A willingness to persevere, because there will always be times when things don't go according to plan.
The desire to work for yourself, and take proper control of your own destiny.
The desire to work with others who all share your commitment to the highest standards.
Be a HUGE lover of animals
Confident with animals
Have their own pets – not necessary if circumstances don't allow and they meet all the other criteria
A nice & happy person who is great with people
Want to meet new people and build a 'virtual' relationship with them via social media and text
Basic computer skills with a love of social media – particularly Twitter & Facebook
Own a car
Could this be your next franchise?
For further information and contact details about this Franchise Opportunity, please fill in the form below to download a free information pack. Fields marked * are required.