ESTE Medical Group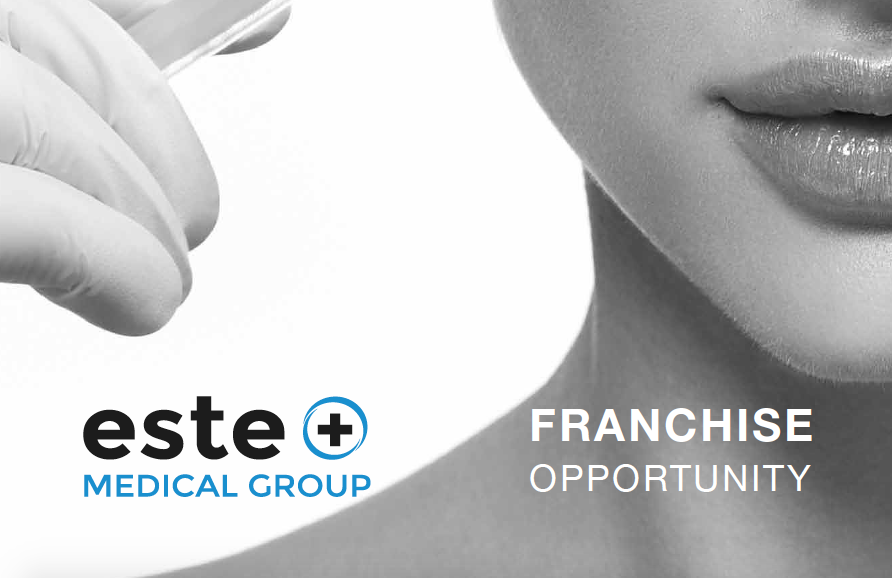 franchise orchard presenting an opportunity to join the success of…
ESTE Medical Group

a fantastic Franchise Orchard opportunity awaits you.
ESTE Medical Group

Este Medical Group have been pushing the boundaries of cosmetic and healthcare services since their launch in 2014. The range of services has grown with the company and demand is constant. We continuously research new treatments, equipment and techniques, in order to provide the most up-to-date and effective aesthetic procedures for hair, body and skin. Led by our founder and Managing Director – Sam Cinkir – we have been acknowledged as one of the fastest growing companies within the UK's medical, aesthetic and cosmetic sectors. All treatments are administered by highly trained and talented healthcare professionals, in a safe and clinical environment.
Trends and Facts
About the Industry Looking and feeling one's best has always been important to the majority of the UK population, which makes the Health & Beauty industry essentially recession-proof. People
are continually willing to spend on the products and services that make them feel better.  We all like to look & feel good, which is why regardless of the economic climate, health & beauty franchises and the beauty industry in general tend to stay very stable. This trend is set to rise with beauty products and services already representing around 6% of all retail sales in the UK with sectors such as cosmetics and make-up continuing to grow. We are now expanding, and we have a variety of new franchise opportunities in several locations. If you would like to join us as we continue our exciting expansion, we look forward to hearing from you.
Could this be your next franchise?
For further information and contact details about this Franchise Opportunity, please fill in the form below to download a free information pack. Fields marked * are required.