Shinsen Sushi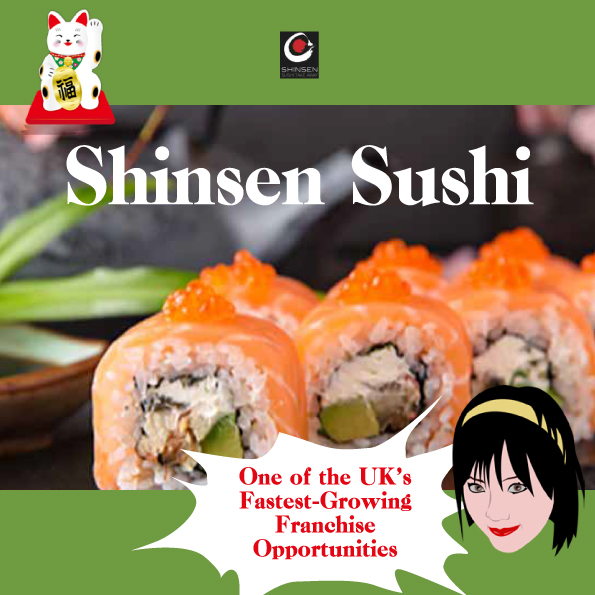 franchise orchard presenting an opportunity to join the success of…
Shinsen Sushi

a fantastic Franchise Orchard opportunity awaits you.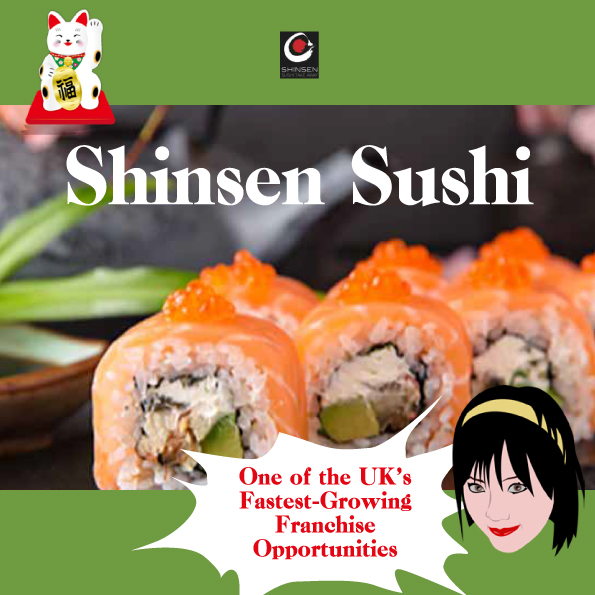 Be part of the future as Shinsen Sushi plan to be the new biggest thing
When it comes to sushi fast food outlets then Shinsen Sushi is top of the pecking order. It is a leader in its field having pioneered the Krispy Krazy California and Volcano Maki. The business was founded in 2002 and is managed by Roland Millaner, Nelda Millaner and Elmer Bautista who have 27 years' experience between them. Roland spent 17 years working in sushi restaurants. His wife Nelda was an excellent cook and Elmer is proficient in business management. Together they provide the ideal blend of management and technical expertise.
The Shinsen Sushi menu has grown over the years beyond just sushi. It now includes a different authentic makis, sashimi, teriyaki, gyozas and fresh salads. A key ingredient to Shinsen Sushi's success is unchanged – its fantastic signature sauces.
The motto of Shinsen Sushi is, "Only give to your customers what you would give to yourself", and this is something which we would expect all franchisees to adhere to.
Shinsen Sushi is focussed on the future and we are currently seeking franchise partners to help make Shinsen Sushi the leading sushi franchise opportunity with opportunities available in many areas both nationally and internationally.
The business facts speak for themselves. With the opening of our first Shinsen Sushi we set a high standard of quality and have maintained it successfully in every one of our outlets to date. Because of our tightly controlled internal cost structures. We have proved that a Shinsen Sushi franchise can be successful anywhere. We're looking for people who have a passion for innovation and customer service. Shinsen Sushi is looking for suitable candidates for our franchise ownership.
We have a variety of franchise opportunities right now in several locations. If you want to join the team, as we continue to expand in the UK then we would like to hear from you. Shinsen Sushi serves high-quality cooked and raw to order food, available for take-out, delivery and dine-in. Today, this simple idea has become one of the hottest franchise opportunities around!
Become part of the successful team today…
Could this be your next franchise?
For further information and contact details about this Franchise Opportunity, please fill in the form below to download a free information pack. Fields marked * are required.