Yaxley Homes Franchise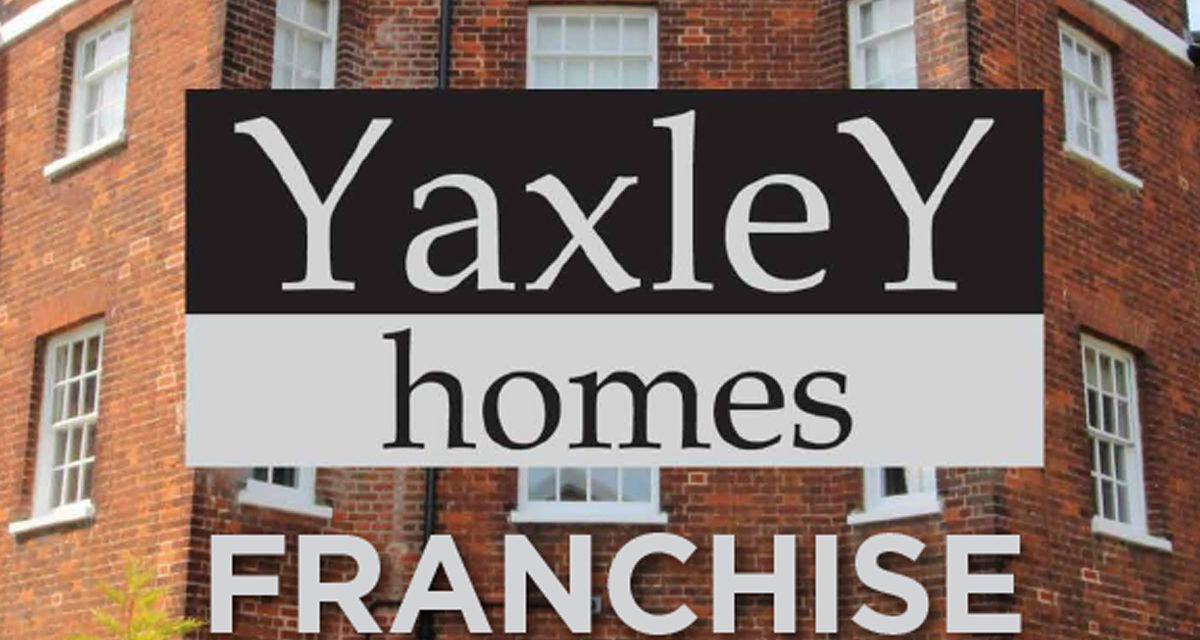 franchise orchard presenting an opportunity to join the success of…
Yaxley Homes Franchise
a fantastic Franchise Orchard opportunity awaits you.
What does a Yaxley Homes Franchise consist of?  What do you get as a Franchisee?
So many people think of starting their own business – not just for the financial rewards but for the
opportunity to be your own boss and run your own life. But the downside is that although you get
all the rewards, you also take the risks. Taking on a franchise within a proven operation reduces
those risks substantially. By joining Yaxley Homes, you can reduce them even more!
New franchising opportunities
In the past, the estate agency sector was almost composed entirely of independent and local
outlets, but with property becoming big business, franchisees are now taking advantage of the
opportunities available in this sector. From buying and selling to rentals, and from new builds to
the luxury market, this sector is varied and prosperous.
In the run up to changes in Stamp Duty, the market was flooded with buy-to–let transactions, a
rise of 77 per cent on the previous year. These landlords now need estate agents to manage their
properties, which makes it the perfect time to get into estate agency and property franchising.
Trusted estate agents
Buying or selling a property can be one of the biggest transactions people make in their lives. As a
result, they want a brand they are familiar with and a name they can trust. That is why franchising
provides an easy route into the market for savvy entrepreneurs looking to become involved in
property and estate agency.
Even without specific estate agency experience, you can quickly bring a big name in property
to your local area. Some of the largest property agents are currently recruiting for property and
estate agency franchisees and the benefits of bringing a big brand to a small town are plentiful.
There is far less competition, rental rates are cheaper and consumers will flock to try out a trusted
name right on their doorstep.
The UK property market has proved itself resilient in recent years, with investors still apparently
viewing 'bricks-and-mortar' purchases as a safe bet. Despite uncertainty regarding the potential
economic outlook in the UK over the next few years, many expert forecasts maintain confidence
in the property sector.
About Estate and letting agency franchises
At some stage in our life, the vast majority of us will buy or rent a property. So, if you are looking
to buy into an industry where business is guaranteed, the UK estate agency franchise market may
be well up your street.
If you are looking for a white-collar franchise opportunity then
a Yaxley Homes Franchise will be right up your street!
Could this be your next franchise?
For further information and contact details about this Franchise Opportunity, please fill in the form below to download a free information pack. Fields marked * are required.