Norah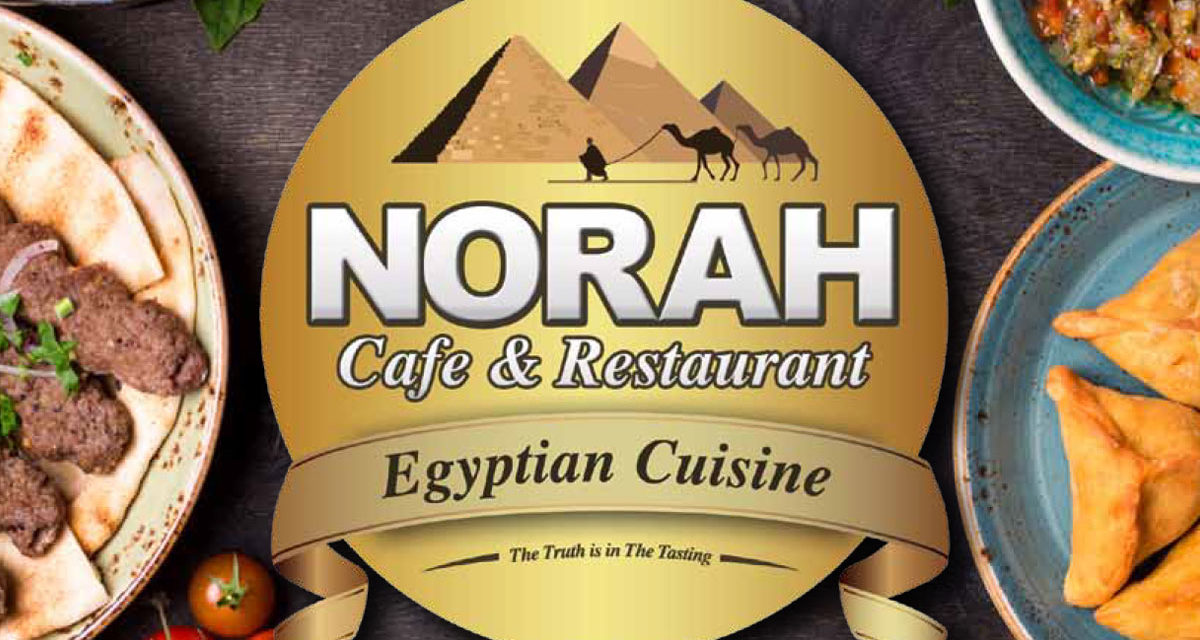 franchise orchard presenting an opportunity to join the success of…
Norah Cafe & Restaurant
a fantastic Franchise Orchard opportunity awaits you.
One of Leicester's best loved middle eastern spots, Norah Cafe
& Restaurant's refined Egyptian cuisine is rich in fresh near
eastern flavours.
Not a lot of people know that Egypt is not only famous for
its ancient monuments, culture and revolution, but it is also
famous for its great food. Egyptian food is a mixture of all the
different civilisations that came to Egypt in the history of its
existence. Nowhere in the world will you be able to taste so
many cultures in one plate.
Norah Cafe & Restaurant has been the BIG attraction since —
–. From the day Norah Cafe & Restaurant opened customers
have flocked to it.
Norah Cafe & Restaurant prides itself on providing fantastic
fresh food and great customer service. This is why our
customers return time after time. and a convenient option of
our customers having their food delivered straight to their door.
We use the finest and freshest ingredients and it's healthy too.
Norah Cafe & Restaurant serves food too good to pass up!
As a Norah Cafe & Restaurant franchisee, you get a proven
menu built around a unique and popular product
The Norah Cafe & Restaurant Franchise System views its
franchisees as its customers – exceeding their expectations is
a daily goal. By focusing on communication and committing
to excellence, the company dedicates itself to the success of
its franchisees.
The UK population is due to spend £54.7 billion on eating out
by the end of 2017 which equates to 11.5 billion restaurant
visits. It is, therefore, a beast of an industry and a great industry
in which to invest and build your own successful future.
Could this be your next franchise?
For further information and contact details about this Franchise Opportunity, please fill in the form below to download a free information pack. Fields marked * are required.