Reverse Park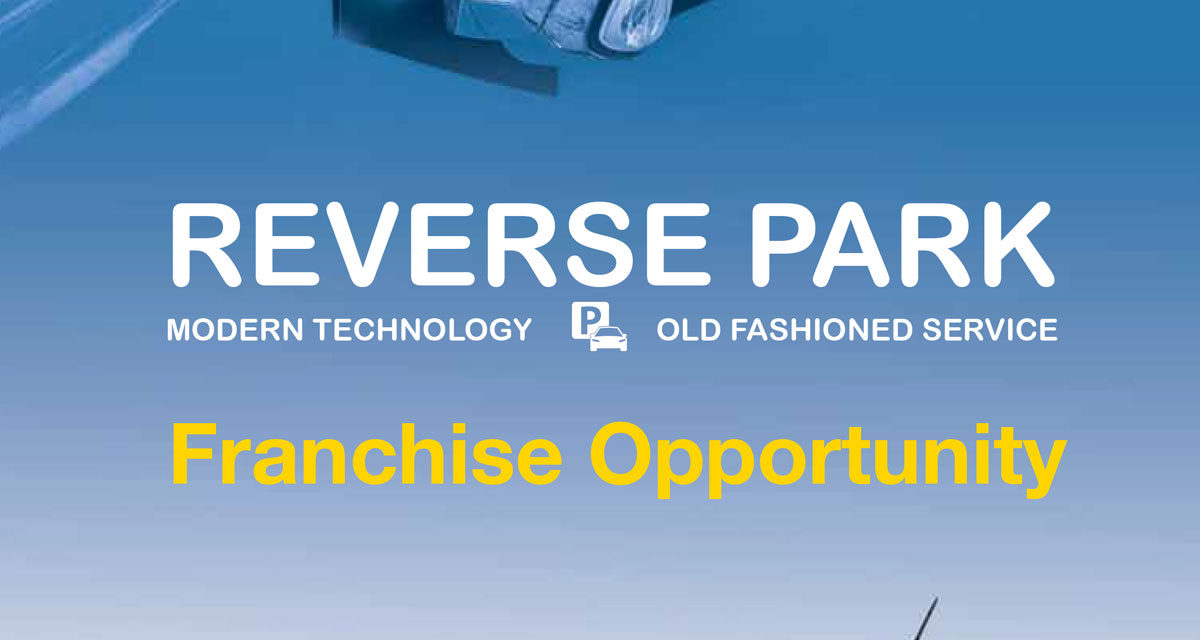 franchise orchard presenting an opportunity to join the success of…
Reverse Park
a fantastic Franchise Orchard opportunity awaits you.
Who is Reverse Park?
Reverse Park is a family owned business, led by Bob Evans. Bob has been in the motor trade since 1974. Bob tted his rst set of parking sensors in 1998 when parking sensors were just starting to be tted and he has built an enviable reputation in the industry. He is assisted by his son James and son-in-law Martin. Reverse Park is proud to be a family business that its customers can trust.
Reverse Park t parking sensors and rear view cameras at a home or workplace. We are a mobile tting service which means we can offer great exibitlity to our customers.
With unrivalled quality products, we are able to supply the largest range of parking systems with unique and innovative designs. So our customers can be sure that we meet all their exact requirements, unlike many of our competitors who have a 'one ts all' approach.
When you trust your car to Reverse Park you are leaving it in the safe hands of a family company that take the time to understand your needs. We don't believe that one solution solves all problems.
As parking spaces get smaller and even harder to nd, the once-simple act of parking has become the bane of the modern motorist's life. With parking sensors to the front or rear (or both) of your car you can protect your car as well as your family.
How do Parking Sensor work?
The parking sensors detect any obstacles behind or in front of your car; they also help your parking and enable you to get into those tight parking spots without causing damage to your car. Using ultrasonic technology they emit a cone of sound behind your car which bounces off obstacles behind and returns to the sensor.
What are the Benefits?
There are obvious safety advantages to having parking sensors tted. Financially the sensors will pay for themselves if they prevent just one accident, as the excess on your car insurance is more often than not in excess of £100. Any claim you may make on your insurance could have a baring on your no-claims bonus, thus possibly increasing your next years renewal costs. Also, with the parking sensors you will feel more con dent when parking.
Could this be your next franchise?
For further information and contact details about this Franchise Opportunity, please fill in the form below to download a free information pack. Fields marked * are required.