Locally we do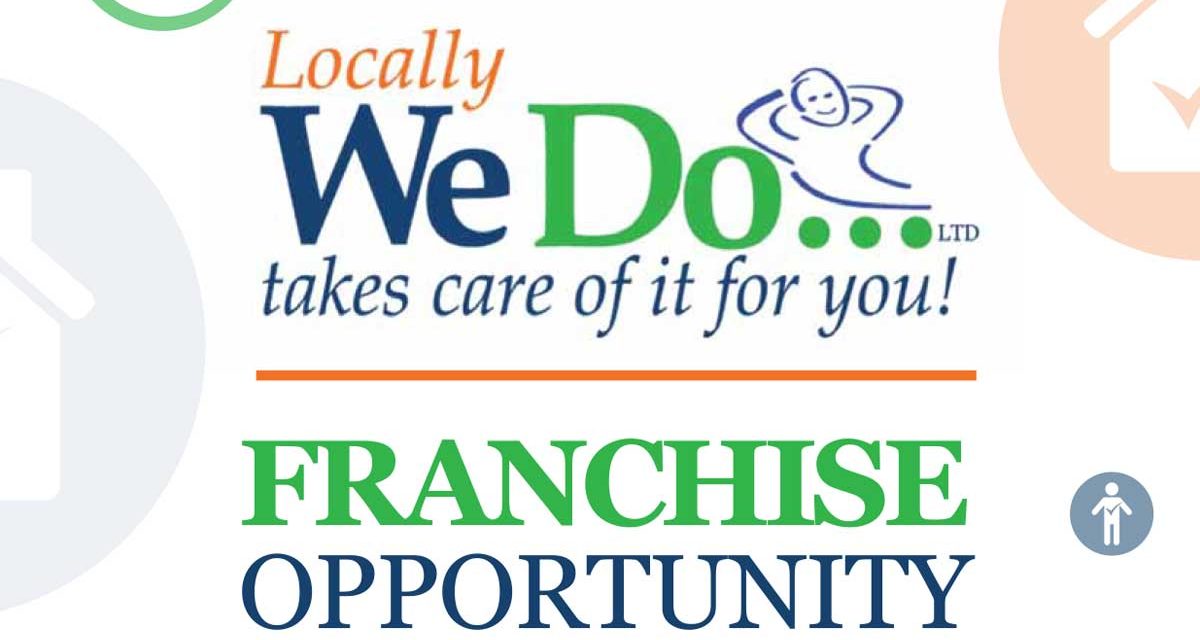 franchise orchard presenting an opportunity to join the success of…
Locally we do
a fantastic Franchise Orchard opportunity awaits you.
locallywedo.co.uk
Locally We Do… Ltd was set up & is run by Damian Doras & Helena Diarno based in
Spondon, Derby. Having done numerous jobs in the past we both felt it was time to take
control of our financial futures, so started exploring possible options and spotted a niche
we felt passionate about.
Both from a Customer Service background we felt frustrated at the poor level of service that
companies / individuals were providing and how so many people were being taken advantage of
to the detriment of their pocket or quality of work done for them. We set the Business up in August
2015 because we felt there was a gap in the market place for a Business that did normal everyday
jobs for people at affordable prices that either did not have the physical ability or the time to do
the jobs themselves.
Our main focus is to provide an excellent standard of Workmanship & Customer Service with a
Smile, treating everyone & their homes with the utmost respect, care & attention to detail. We
are not qualified Tradesmen or Carers but do everything to the very best of our ability and the
highest possible standard we can. With the very busy lives that people lead we found that more &
more people needed someone to provide assistance for themselves or for their ageing Parents to
continue living independently, so the Business has adapted to now encapsulate
a wider variety of services to provide a Domiciliary Care / Independent
Living Assistance to an ever growing audience.
Could this be your next franchise?
For further information and contact details about this Franchise Opportunity, please fill in the form below to download a free information pack. Fields marked * are required.