Elias franchise orchard presenting an opportunity to join the success of…
Elias
a fantastic Franchise Orchard opportunity awaits you.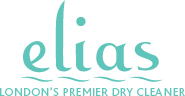 We are a family Company established since 1971 and are very conscious of the care and attention required in dealing with delicate fabrics and fine linens. Elias are London's premier dry cleaners, we get on with it quietly, efficiently and brilliantly. Elias dry cleaners have been around for 40 years and are still the very best.
With our customers in mind, we offer a dry cleaning and laundry service which combines personal attention with hand finishing and the very latest in microchip technology, a marriage of traditional craftsmanship and space age science.
We are now offering franchise opportunities for you to become a successful member of the Elias Cleaners family.
As a Elias Cleaners Franchisee you will be able to provide a full range of services to clients including:
The expertise to dry clean
Critical shoe & bag repair
Impeccable dress cleaning
Tailoring fit for the elite
full restoration service
Upholstery cleaning
Kitchen and bathroom cleaning
Mattress cleaning
PC & IT equipment
Curtain and blinds cleaning
Floor and carpet cleaning
Specialist treatments
One-off spring cleans
If you would like to be our next franchisee and join our successful network then we would love to hear from you. Please fill in the form below to request an information pack
Could this be your next franchise?
For further information and contact details about this Franchise Opportunity, please fill in the form below to download a free information pack. Fields marked * are required.