eRAYS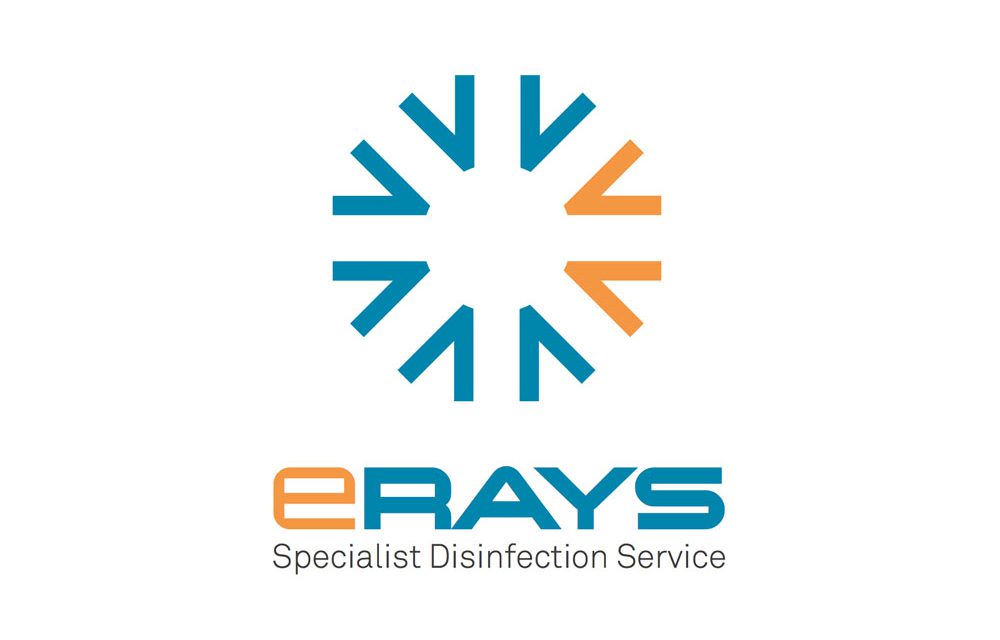 franchise orchard presenting an opportunity to join the success of…
eRAYS

a fantastic Franchise Orchard opportunity awaits you.
eRAYS
eRAYS is an exciting and innovative new Franchise offering solutions to increase public confidence and make spaces safer to work in, visit and enjoy.
eRAYS presents a portfolio of UV-C disinfection robots and equipment which swiftly and efficiently destroy 99.9% of bacteria and viruses on surfaces and in spaces of all size and sector. The franchise also presents an opportunity to deliver specialist consultancy services to maximise the safety of employees and customers as well as minimise the risk associated with dangerous organisms.
The COVID-19 pandemic in 2020 triggered extreme uncertainty and anxiety, leading to a tangible global economic slowdown. Growth depends on multiple factors, such as strong financial markets, stable commodity prices, regular spending patterns and efficient supply chain management. COVID-19 has disrupted all these factors and more – impacting trade and global value chain linkages – compounding the micro, as well as macro negative economic effects.
The pandemic affected consumer behaviour and spending – particularly on non-essential products and services. Businesses relying on public footfall are urgently seeking solutions to make their spaces safe and give assurances to both employees and customers that their environment is virus-free.
There are very few sectors that have been unaffected by the global pandemic – from manufacturing to education, healthcare to entertainment, hospitality to media and finance to facilities – and the demands on these businesses to comply with new regulations and find a 'new way of working' is increasing. eRAYS is therefore presented with a market in demand of support, reassurance and solutions to maintain safe working practices.
Whilst most organisations are suffering from a downturn, there are areas experiencing exponential growth as a result of the need to fight the virus – including cleaning and facilities management organisations. Demand for disinfection products has been boosted at an unprecedented rate and is envisaged to continue through the years to come regardless of treatments or vaccines that may reduce the spread of the disease. The perception of the public is that of continuing risk mitigation in attitudes towards maintaining health and hygiene and innovative approaches to doing so is increasing.
Research and Markets Online published an article which predicts the UV disinfection equipment market by revenue is expected to grow at a Compound Annual Growth Rate of close to 25% during the period 2019–2025 (See Appendix for Source).
A recent report from Allied Market Research said that the global UV disinfection equipment market was valued at $1.3 billion in 2019 and is projected to reach $5.7 billion by 2027, growing at a CAGR of 17.1% from 2020 to 2027 (See Appendix for Source).
With increased pressure on all sectors of society and government to do what's right for both the health of the population as well as its economy, eRAYS was set up to support businesses and organisations seeking to assure and demonstrate to the public that there spaces is as safe as can be from infection. As a cutting edge highly effective disinfection service provider, eRAYS systems merge scientific principles with advanced artificial intelligence to deliver uniform and potent disinfection of pathogens in a minimally disruptive manner and without a trace of adverse environmental impact.
The target audience will range from small boutique hotels and vehicle fleets to larger entertainment venues and hospitals. Whilst each franchisee will have the opportunity to distribute robots, the core service element will be of primary focus – enabling the brand national identity through wider geographical availability.
This Franchise has been established by parent company Evolve Raybotix which has an exclusive licence to distribute the range of UV-C Disinfection Robots in the UK, Ireland, Malta and Switzerland. Evolve Raybotix currently sells units across the distribution regions but will reassign a proportion of sales generated to Franchisees in the region of sale.
Evolve Raybotix are now expanding and we have a variety of new franchise opportunities right now in several locations. If you want to join with us as we continue our expansion across the UK, we would like to hear from you.
Could this be your next franchise?
For further information and contact details about this Franchise Opportunity, please fill in the form below to download a free information pack. Fields marked * are required.